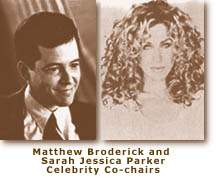 Promoting responsible pet ownership is the focus of this year's event. As a prelude to National Pet Month in May, special attention will be devoted to animal organizations such as NY SAVE (Save Animals in Veterinary Emergencies), ASPCA, Bide-A-Wee, The Humane Society of New York, and the Greyhound Adoption Program, who support pet health and promote responsible pet ownership. Participants and their canine companions can relax and enjoy the City's largest Pooch Picnic — all are invited to pack a picnic lunch or grab a bite (no pun intended) at the event.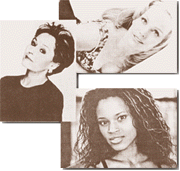 Stage and screen stars Matthew Broderick and Sarah Jessica Parker return as Honorary Co-Chairs for the sixth annual Pets, People & Parks event at Van Cortlandt park. This year, we will be focusing the floodlight on the family fido, so that we can Make Your Pet A Star. Soap Opera stars including Sandra Ferguson (Another World), Marj Dusay (All My Children), Cassandra Creech (As The World Turns), John Littlefield (Another World), and Michael Park (As The World Turns) will help orchestrate this year's canine antics. In addition to having a canine "screen test" from renowned dog trainer and event organizer Bashkim Dibra, pets may be part of an international documentary as filmmakers record pets on their way to stardom. Another activity that may lead to stardom — the making of a videotape that will be submitted to "Stupid Pet Tricks" on The Late Show with David Letterman.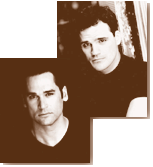 Pets, People & Parks is an excellent opportunity for people and their best friends to help raise needed funds for Van Cortlandt Park. Register your pet and participate in fun events like pet-owner lookalike and newspaper fetch contests, children/pooch arts & crafts, and a dog walkathon. The first 300 registrants will receive a free "goodie bag" filled with pet treats and surprises. Pets, People & Parks also features pet exhibitors, dog agility and frisbee demonstrations, and Canine Good Citizen® testing.
Sunday, April 25, 1999
11 a.m. to 3:30 p.m.
Van Cortlandt Park
(enter the park at Broadway & W. 246th St.